Your comfort is our business
heating, ventilation, air conditioning, & duct cleaning services
Advanced Air Solutions is committed to providing honest, reliable, and reasonable solutions to customer issues without jeopardizing our integrity or being unethical. Quality work and excellent customer service are our priorities.
LICENSED, BONDED & INSURED – MILITARY DISCOUNTS – SENIOR DISCOUNTS – SATISFACTION GUARANTEED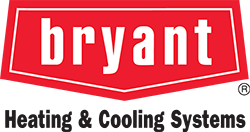 We are committed to being the BEST in installation, service, customer satisfaction, and employee training. The technicians at Advanced Air Solutions work hard to stay up to date on the latest bryant® technology so they can provide the best possible service right when you need it. We take great pride in being the preferred heating, ventilation and air conditioning service provider throughout the greater Akron and Canton area. Your satisfaction is
guaranteed.
Furnace Repair
Interested in having repairs done to your furnace or heating unit? There is no company better suited for the job than Advanced Air Solutions. We are your preferred HVAC technicians in the greater Akron and Canton area.
Heating Maintanance
Are you currently receiving
routine maintenance on your heating system
or furnace? Don't wait. Give us a call at Advanced Air Solutions today. We may be able to save you the cost of a replacement! Having a service agreement WILL prevent more expensive services in the future by keeping your heating unit functioning efficiently.
New Furnace Installations
Do you need a new furnace or heating system? Make a good choice. Choose the pros at Advanced Air Solutions. Don't trust the installation to the neighbor guy or a family friend. This is a major investment for your home or business, and the technician that handles the installation should be well-known and respected.
AC Repair
Air conditioners are a necessity for homeowners and business owners in today's world. Whether you are running a business or simply want your home to be more comfortable, look no further than Advanced Air Solutions, the most trusted air conditioning service and repair provider in Northeast Ohio.
AC Maintenance
For homeowners and business owners alike, ensuring that your air conditioning equipment is functional and serviced on time can mean the difference between business success and operational failure. This is why the team at Advanced Air Solutions offers HVAC maintenance in Northeast Ohio that is designed to keep your HVAC system running strong around the clock.
Air Conditioning Installs
How do you prepare to face the hot summer days in Ohio?
The dog days in Northeast Ohio can become stifling.  Advanced Air Solutions, we provide reasonably priced, first-class installation, repair and maintenance of cooling systems. Our job is to keep you comfortable all summer long.
What our customers are saying

Furnace went out on a February Saturday night and I had a repairman at my home diagnosing the problem on Sunday. After leaving space heaters for us so we wouldn't freeze, they picked up a replacement for the failed part as soon as their supplier opened Monday morning. They shuffled some other non-emergency appointments to get us up and running and by 10 AM we had heat. Tyler, the repair tech, was polite, courteous, professional and respectful of my home. I have been a customer for many years and Advanced Air Solutions will always be my first call for my HVAC needs.

I can not say enough about how helpful Mark and his crew were for my family. My furnace went out (naturally) on the coldest night of the year so far. Mark gave me the best deal and value on a high quality furnace. His crew arrived at the time they said they would, and were fantastic! The install was quicker than I thought, and they answered all my questions. I highly recommend Advanced Air Solutions! I am having them come back for more work in the near future. If you need HVAC work done you should too! thank you again Mark and Crew!

We had the guys from Advanced Air Solutions out this spring to check on our old AC unit. They were quick to respond and we talked about some different options and decided to replace it. The whole team was professional, timely, and friendly. The work was performed quickly, efficiently, and at a fair price. We also opted to have our vents and ducts cleaned. We will definitely continue using Advanced Air Solutions for any future needs.
No Lemon Guarantee
Trane has more than 120 years of experience in the business. They don't just build our products – they own patents on them. And we don't just test our products – we push them to the extreme. If our products can't make it through torturous testing, you'll never see it in your home. Trane offers a 60 Day No Lemon Guarantee for all Trane Comfort Specialists. This will cover a failed heat exchanger or compressor within the first year.

Workmanship Guarantee
Our installers are highly skilled and are expected to perform at the highest level. They will make sure that you are completely satisfied with your installation and that you are educated on how your new system operates. Our installers, as well as our service technicians, are always expected to be polite, courteous and treat your home as if it was their own. They will never smoke or swear in your home. They are expected to wear their shoe covers and/or put down a drop cloth on every service call or installation.

Your Comfort Is Our Business
• If you're not happy, we're not happy, and we will work to make it right
• Licensed, Bonded, Insured
• We offer Military discounts
• We offer Senior Discounts
• BBB ACREDDITED
• We accept MC, Visa, Discover, and American Express
• Emergency services