HVAC System Installations, Repair, Maintenance
At Advanced Air Solutions , we don't offer one-size-fits-all resolutions to your HVAC needs. From your unique space/system design to maintenance contracts, our various HVAC services are planned specifically to meet your needs AND your budget.
When you work with the technicians at Advanced Air Solutions, we will sit down with you to discuss your needs and help you find the best HVAC system for your budget. We pride ourselves on ensuring not only affordability, but quality, attention to detail, and complete customer satisfaction. No matter what your needs are; service, an installation for a single unit, or an entire office building, our company will provide you with the prompt & first-class service your family can depend on.
We repair and service all makes and models of furnaces, heating and air conditioning units, and hot water heaters. We also offer Emergency services 7 days a week. One of our professionally trained technicians is always readily available to assist you with any requests you may have. We look forward to making you a believer in "Honesty You Can Depend On"!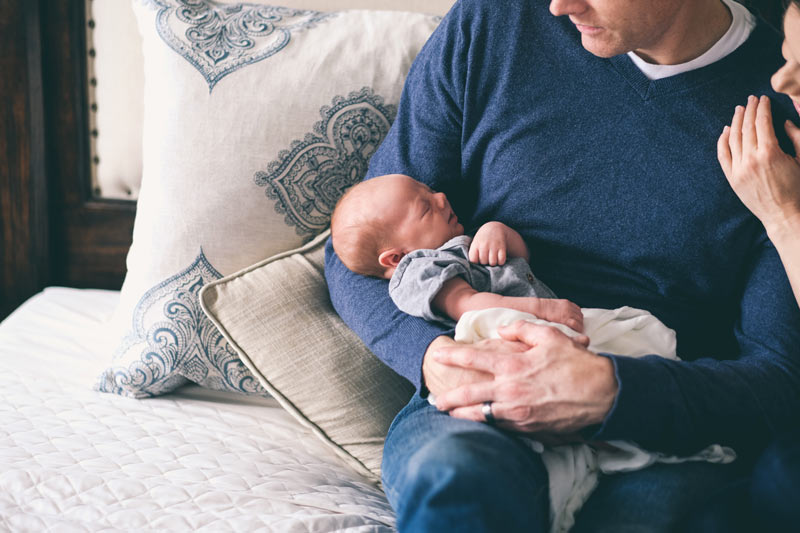 Heating & Cooling Services
FURNACE AND HEATING REPAIR SERVING AKRON & CANTON
Interested in having repairs done to your furnace or heating unit? There is no company better suited for the job than Advanced Air Solutions. We ARE the preferred service provider throughout the greater Akron and Canton area.
Most heating and furnace systems use combustion to create heated air for your house, home, or business. Oil-burning and gas systems can pose severe safety issues if not handled by trained professionals. Trying to repair your furnace or heating system on your own can be stressful, confusing, time-consuming and more often than not, costly. Call the heating professionals at Advanced Air Solutions before you make a mistake that causes further damage. We will make the repairs quickly and correctly to restore home comfort and saving you time, money, and stress. We offer financing options on new units as well!
Advanced Air Solutions also offer emergency services. Our 24/7 emergency team of highly trained, experienced technicians can get to you quicker and fix your problem faster than any other HVAC repair company. We'll get you up and running as soon as possible, any time you need us.
To find out more about our services, we have associates who will be able to offer you information about our service agreements for helping to keep your heating unit in tip-top condition. Our team can explain the benefits of having your entire system routinely serviced – the correct way!
Northeast Ohio has it's fair share of 'fly-by-night' HVAC service providers, so why not turn to the trusted and proven pros at Advanced Air Solutions?
FURNACE AND HEATING MAINTENANCE SERVING THE AKRON CANTON AREA
Are you currently receiving routine maintenance on your heating system or furnace? Don't wait. Give us a call at Advanced Air Solutions today. We may be able to save you the cost of a replacement! Having a service agreement WILL prevent more expensive services in the future by keeping your heating unit functioning efficiently. If you want your heating system to continue to work at an optimum level through those cold Ohio winters, maintenance could not be more important!
You might say, "Well my system is only a year or two old, I surely don't need to get it serviced this soon." That couldn't be further from the truth. A new system needs basic service and attention just like an older unit. We can identify potential problems and address the repairs before they escalate and become costly. Don't wait until it's too late.
Ensuring that your furnace or heating equipment gets regularly serviced IS the difference maker. Sign up for a maintenance agreement with our team of professional HVAC technicians today and save money.
Top reasons why a furnace or heating system checkup should be done:
1. Benchmarking the condition of your current system – Work with us to plan, and do the proper research for your new replacement system under YOUR terms. Understand replacing a system is more complex than you think; you will live with it for 15+ years.
2. Safety – Check ignition and gas pilot safety system. It is important to have the gas pilot safety system tested and confirmed that the safety circuit is functioning properly.
3. Check for hazardous debris – In the chimney and flue. Since the flue pipe and or chimney carry by-products of combustion, including, carbon monoxide out of the furnace. A partial restriction, leaks, insufficient oxygen or animal nests in these passages will cause the furnace to operate with poor combustion
4. Clean the dirt and debris build-up – The number 1 cause of heating system failure is dirt! Nine out of ten of our replacements were due to too much dirt in the system. A buildup of dirt on the blower blades will reduce the furnace's airflow and cause it to use more electricity. That's where all of your money is going!! Dirt buildup in furnaces, especially blower motor blades results in a decrease in efficiency. Some heating experts estimate by 21%.
5. Proper airflow – Make sure there's proper air flow over your heat exchanger. Critical to the process is keeping your furnace's blower motor and blades clean. Dirt build-up on the blades of your furnace's blower can contribute to early aging of your furnace's heat exchanger. Blower cleaning is an absolute necessity since a buildup of dirt on the blower blades will reduce the furnace's airflow and cause it to use more electricity. Again, money! Also, the lower airflow will cause the furnace to run hotter, increasing the rate of expansion and contraction of the heat exchanger's metal.
6. Efficiency – Make sure all of your systems are performing efficiently, and keep your money in your pocket instead of going up the chimney. There's a GOOD chance your current heating system is underperforming — robbing you blind; Lack of proper furnace maintenance affects operating costs as much as 10% to 50% due to dirty burners, dirty blowers, dirty filters, and thermostat calibration. Here's an interesting stat: 9 out of 10 of the HVAC Systems in the US are wasting 40% or more in energy costs! Think of it this way, the next time you pull up to a gas pump, would you like to pay for 10 gallons of gas and leave 4 gallons on the ground at the pump? Neither would we!
7. Peace of mind – Avoid the "No-Heat-Monkey-Wrench-In-Your-Day" event. Obviously, losing your heat in the middle of winter is not a great situation to be in. We see it all the time. "It was working just fine yesterday…" Remember, it's not necessarily about what you will save today, but what you will prevent tomorrow.
8. Health – You want to make sure you don't have any lurking unsuspecting health threats due to a faulty heating unit. No one wants to run family health risks! Carbon Monoxide (CO) is a poisonous gas often referred to as a silent killer, and for good reason. You can't see it, taste it or smell it. Many people tend to mistake the sickness they feel from carbon monoxide poisoning with a seasonal illness like the flu. Thousands of people across the country become sick from carbon monoxide each year, and tragically, hundreds will die from it. Carbon monoxide is called the silent killer for a reason.
Let's discuss your project so we can direct you to educational information and potential solutions. If you need HVAC maintenance in NORTHEAST OHIO, don't wait—call Advanced Air Solutions to set up an HVAC Service Contract.
FURNACE AND HEATING INSTALLATION SERVING THE AKRON CANTON AREA
Do you need a new furnace or heating system? Make a good choice. Choose the pros at Advanced Air Solutions. Don't trust the installation to the neighbor guy or a family friend!! This is a major investment for your home or business, and the technician that handles the installation should be well-known and respected. If you live in the Akron or Canton area, you can always count on the reputable and efficient services of Advanced Air Solutions. Our professional and honest team will get you up and running in no time. We offer financing too!
We provide all of our customers with a complete and thorough installation of your new investment. Our team understands that when you need a new heating or cooling system installed, it most likely wasn't something that was planned for. With this in mind, Advanced Air Solutions will do our best to find you the one that will be most reasonable for you and your needs. Our qualified group of service technicians will provide you with the direction you need in order to determine which heating system will be most appropriate for your space.
Ensure that your new heating unit continues to function effectively. Be very particular about who maintains your system for you after the installation as well. You can have the best installation in the world, but if you don't maintain your new heating unit with a service agreement, you run the chance of having to redo the job! Choose Advanced Air Solutions for your regular maintenance needs after the install is complete.
AIR CONDITIONING REPAIR SERVICE: AKRON & CANTON
Air conditioners are a necessity for homeowners and business owners in today's world. Whether you are running a business or simply want your home to be more comfortable, look no further than Advanced Air Solutions, the most trusted air conditioning service and repair provider in Northeast Ohio. Our aim is to bring you the best service in air conditioner repair in the tri-county area. In addition to this, we also provide installation of new units and maintenance services to keep you comfortable year round.
During the dog days of summer, it's difficult to deal with no AC or a broken air conditioning system. Getting in touch with us reduces your chances to face the heat! We have the experience to work on all HVAC makes and models, completing the job in a timely manner and saving you money and headaches.
Our highly credible Advanced Air Solutions technicians are fully trained and knowledgeable. Whether you are having an installation or air conditioner repairs done in Akron, Canton, or anywhere in-between, our air conditioning techs will make sure to complete each job successfully.
We offer top rated services and use the most comprehensive and up-to-date procedures to ensure that your air conditioner is operating smoothly and at an optimum level. Our service techs always perform a comprehensive diagnostic of your unit in order to decide exactly what type of maintenance is required. Every AC unit is different, and each level of maintenance will vary slightly. That's why it's important to start with a qualified overall evaluation of each system.
Remember, always call Advanced Air Solutions before the hotter months in order to make sure you can enjoy the level of comfort you're your family and friends have become accustomed to. The dependable team at Advanced Air Solutions will check for mold, cracks, leaks, the functionality of your thermostat battery, the condition of the ducts, clean coils, recharge the AC refrigerants and lubricate any and all parts that need it. All of this is a part of our repair and maintenance service at Advanced Air Solutions. If there are any severe issues, our service technicians will advise you of any absolute necessary repairs that need to be made.
Bring the most pleasant and inviting temperature to your home with our exemplary air conditioner services! Advanced Air Solutions offers Ohio residents the most affordable repair and maintenance service in the area. Call us for all of your air conditioning needs.
AIR CONDITIONING MAINTENANCE IN THE AKRON CANTON AREA
For homeowners and business owners alike, ensuring that your air conditioning equipment is functional and serviced on time can mean the difference between business success and operational failure. This is why the team at Advanced Air Solutions offers HVAC maintenance in Northeast Ohio that is designed to keep your HVAC system running strong around the clock. However, did you also know that routine HVAC maintenance can also save you money each month on your electric bills? – Thus reducing your monthly overhead and placing more profits in the black column? This is why we also offer HVAC maintenance contracts to keep your system running year after year.
Top reasons why an air conditioner checkup should be done:
1. Fewer Breakdowns- Over 40% of air conditioning breakdowns are caused because of lack of maintenance. Once dirt gets into the system, parts are more likely to rust and get ruined. Premature failure is due to DIRT! An important part of an A/C tune-up is clearing debris and dirt build up – outside and inside. By staying on top of HVAC maintenance, you can find problems before they arise.
2. Save money!!- Simple procedures such as changing an air filter or cleaning a coil allow the unit to run much more smoothly. When your air conditioner runs smoothly, it uses less energy. Using less energy saves you a tremendous amount on your utility bill. According to major industry studies conducted by Utilities, 75% of installed A/C equipment is improperly charged. A/C Systems with a 20% undercharge of refrigerant can DOUBLE your utility bill…That's why we say your electric bill may be burning a hole in your pocketbook. Refrigerant undercharge is hard on your compressor. It needs to be tested and charged correctly. An industry term used by some technicians is not acceptable for our tune-ups. It's known as the 'beer-can-cold' hand test; that just doesn't cut it.
3. Warranty- Most companies do not accept HVAC repair warranty claims if the HVAC unit has issues due to lack of maintenance. Protect your investment by setting up an HVAC Service Contract today.
4. Extend the life of your current system. Most homeowners don't realize 9 out of 10 systems fail prematurely. PATH, (Partnership for Advancing Technology In Housing), states this, "In most homes, heating, air conditioning, and domestic hot water systems are typically ignored until they malfunction".
5. Efficiency – Check to see if you have proper air flow. Is anything restricting it? Insufficient air flow: anything that restricts air flow will cause the temperature of the system's evaporator coil to drop below freezing. Humidity in the air will collect on the coil causing ice to build-up and diminish the system's cooling capacity. Dirty air filters; collapsed, obstructed and undersized ducts; dirty blower motors; dirt build-up on the evaporator coil – all can seriously impede air flow. Check proper drainage from the evaporator. An A/C system is a great big dehumidifier' designed to pull moisture out of the air. Cleaning the evaporator. The evaporator coil, filter, or blower wheel could be dirty. This is usually the result of not performing routine maintenance on the system. A dirty evaporator is a common problem.
6. Benchmark your system – where are you in the life expectancy of your system? (No one wants to replace too early). Think of it this way, the repairs of vehicles over 100,000 miles are more frequent and more expensive than fewer than 100,000. Do you know the efficiency rating (SEER) of your A/C system?
7. Avoid the 'Got No AIR!' Ugh. What a nuisance. Life is very busy. Is it worth letting it run until the inevitable? People want peace of mind. In the end, it's all about TRUE comfort with the lowest electric bill.
If you need HVAC maintenance in NORTHEAST OHIO, don't wait—call Advanced Air Solutions to set up an HVAC Service Contract
AIR CONDITIONING INSTALLATION: RESIDENTIAL & COMMERCIAL
How do you prepare to face the hot summer days in Ohio?
Let's face it, we all like the summertime. But the dog days in Northeast Ohio can become stifling. At Advanced Air Solutions, we provide reasonably priced, first-class installation, repair and maintenance of cooling systems. Our job is to keep you comfortable all summer long.
No matter what your air conditioner installation needs are, we are your premier source! Too many people make the mistake of trying the installation process on their own. This certainly isn't optimal for you OR the new system. Units are heavy, and each one requires a precise tuning to run at optimal efficiency, increasing its overall lifespan and saving you money in the long run. Trusting the pros at Advanced Air Solutions for the installation of your new air conditioning unit is a sound decision! We can get the job done for you within no time, saving you and your family or business from suffering through the hot summer days.
We do everything right – from air conditioning unit installation & repair to maintenance. Our qualified technicians will make the entire process as painless and affordable for you as possible. Our main goal at Advanced Air Solutions is to keep you and your family cool all summer long.
There is a heating and air conditioning service that is preferred over all of the others in Northeast Ohio. That service is the dependable and honest Advanced Air Solutions. We service both residential and commercial systems. If you need a new air conditioning unit, turn to the reliable and effective services of Advanced Air Solutions. Air conditioning units come in a variety of sizes and are recommended and installed based on a variety of criteria, including space. If you want to make sure you have the right unit installed for your space, whether it's a home or business, you can always depend on the reputable techs at Advanced Air Solutions. Our professional team of qualified employees makes sure to evaluate your needs thoroughly in an effort to determine what will be most appropriate for your home or building.
With Advanced Air Solutions, we offer all services at extremely competitive prices! Call us or request a quote to discuss how we can help with your heating or cooling needs. Your satisfaction is guaranteed – Your comfort is our business.
Duct & Dryer Vent Cleaning
Looking for a professional and certified company to improve the efficiency of your HVAC system? Let us clean your air ducts today! A professionally cleaned system can yield long-term energy savings, which means money back in your pocket. Research shows an efficiency increase of up to 40 percent after a professional duct cleaning.
Our trucks use a true HEPA filtration system. No contamination will get back into the house while we are working, and all the loosened particles will be kept out of the air. We also offer a sanitizer for homes that have issues with duct odors, or, simply want the system sanitized after having it vacuumed out. We are a fully serviced, licensed, bonded and insured HVAC company. We don't work on chimneys or clean carpets. This is our specialty. Don't trust just anyone with your system, trust Advanced Air Solutions.
Not only does a clean dryer vent operate more efficiently, but it is MUCH safer. A clogged or obstructed dryer vent increases the risk of fire by up to 90 percent and is the reason behind thousands of house fires nationwide every year. Most homeowners forget about cleaning the vent and only clean the filter, but this seemingly small oversight can have disastrous results.
A thoroughly cleaned and inspected dryer vent leave your family safer, and your dryer will be more efficient by not having to work overtime. When your filter or vent is clogged, drying time gradually increases over time. Sooner or later, a second cycle will be necessary to get a normal load to completely dry. Not only does this put unnecessary wear and tear on your clothes, but this is a waste of time and energy! Reclaim your free time. Call your local Akron and Canton HVAC pros at Advanced Air Solutions for a quick inspection.
HEATING & FURNACE SYSTEMS
Thermostat Repair
Heat Pump Install
Heat Pump Repair
Radiant Floor Heat Repair
Ducts & Vents Install
Gas Boiler or Radiator Heat Repair
Electric Furnace – Repair
Gas Furnace – Install
Electric Boiler or Radiator Heat Repair
Oil Furnace – Repair
Gas Furnace – Repair
COOLING & AIR CONDITIONING
Central Humidifier Install
Central Humidifier Repair
Central Air Cleaner Repair
Fans
Attic Fan Repair
MORE
Water Heaters
Tankless Water Heaters
Zone Systems
Fans
Ask us about our Maintenance Plans
Annual Maintenance Plan includes a furnace tune up, AC tuneup, FREE diagnostic fees, 10% off equipment replacements, repairs and accessories.
Service Plan
Advanced Air Solutions Annual Maintenance Contract
Annual furnace tune-up

Annual AC tune-up

NO diagnostic fees

FREE diagnostic calls

10% off repairs

10% off equipment replacements

10% off accessories

(Oil Heat is an additional $80)